Giving back to the community each year is a high priority for Premiere Dance Hillsborough. For the fourth year in a row, the studio's dancers participated in a mini dance marathon to raise awareness and funds for Embrace Kids Foundation, whose mission is to improve the quality of life for families whose children are facing cancer, sickle cell and other serious health challenges.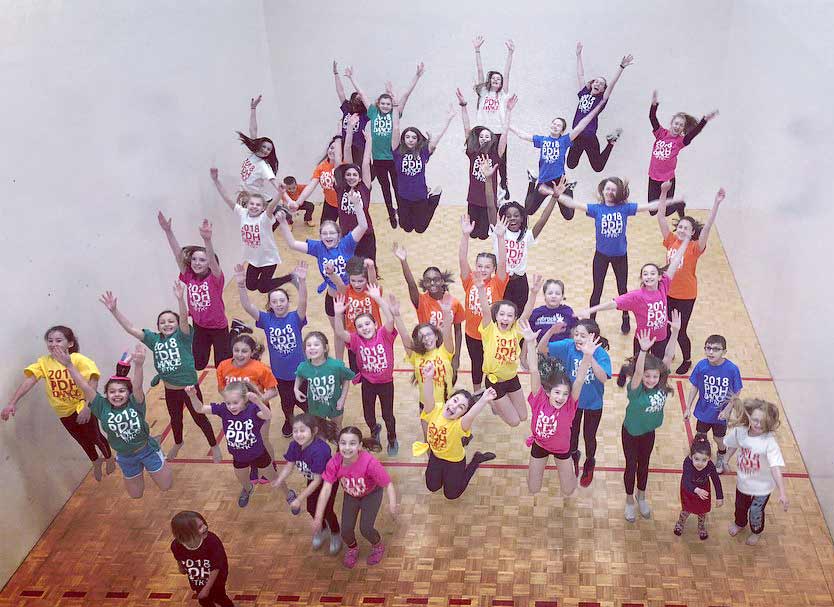 Together with family and friends, the dancers raised $7,800, with all of the money going directly to Embrace Kids' programs. The four-hour dance marathon, held on Saturday, March 24, kicked off with an inspirational talk by several parents sharing stories of how their families have benefited from Embrace Kids' services—services they say have helped their families survive, and even thrive, while their children battled serious illness. Those children—out of the hospital and present at the event—joined Premiere Dance Hillsborough's dancers on the dance floor.
Andrea Wolkofsky, the mother of one of the studio's dancers, and Premiere Dance Assistant Director Allie Nagy organized the event. They were joined Saturday night by Premiere Dance Director Michelle Cunningham and Assistant Directors Lisa Burton and Corinna Ahart. They kept the dancers—aged 5 to 16—on their feet for the four hours with a mix of line dances and games. New this year was the participation of DJ Heywood, who donated his time to the event. At the start of the night, dancers received tickets to "cash" in, if needed, for cell phone breaks or rest time. For the fourth straight year, not one dancer turned in a ticket. At the end of the night, tickets were raffled off for prizes.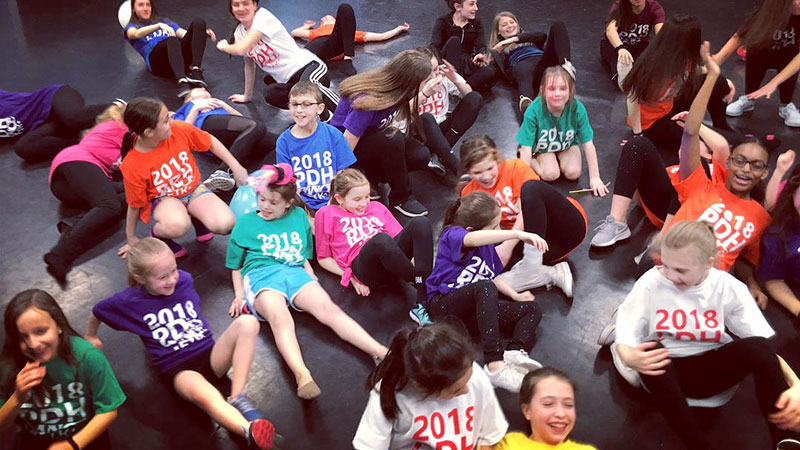 Andrea Wolkofsky said, "Embrace Kids Foundation does so much for families facing the ultimate challenge. So it's a privilege for us, that through this event, we are able to spread the word about the organization and raise money to help families who, save for a sick child, are just like our families."
"It's truly an incredible event to witness," Allie Nagy said. "The dancers come together for such an amazing cause, and each year we get to meet such extraordinary people through Embrace Kids. In the four years we have held this event, we have raised just about $30,000, and that's a really great feeling."
Premiere Dance is already looking forward to making next year's event even bigger and better.
Embrace Kids Foundation exists to lighten the burden and improve the quality of life for children with cancer, sickle cell and other serious disorders in the New Jersey/New York City metropolitan area. For more information visit www.embracekids.org.