Welcome to
Premiere Dance in Hillsborough, NJ
A classical dance education teaches students how to move to music and delves into the global history of dance. Premiere Dance maintains a roomy facility with four separate studios for instruction. All studio equipment is professional grade. Participants are invited to join us for classes in Ballet, Contemporary, Hip Hop, Lyrical, Jazz, Modern, and Tap.
The youngest students can join us for Nursery Dance and Kindercombo classes at age three. From these introductory classes through the adult levels, students are taught by instructors qualified in various dance disciplines who are dedicated to helping students find their styles.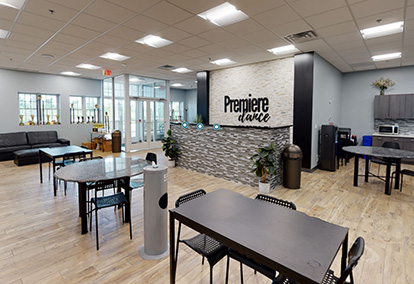 01.
Faculty
Our instructors are highly qualified and dedicated individuals, who consistently receive awards and recognition for outstanding choreography.
02.
Classes.
We offer combination classes in a variety of dance forms with many options to choose from, Monday through Saturday.
03.
Dance Company
Our school is home of the Premiere Dance Dynamics Company. Company dancers consistently earn top honors at both regional and national competitions.
"Miss Michelle and the other dedicated teachers are friendly, helpful, excellent choreographers and loyal to the dance studio and dancers. That welcoming atmosphere, consistency and high quality makes for a sound program that families trust and continue with. Mr. Gregg is always looking for ways to improve the facility, its offerings and staff."
"I have known a handful of families who have attended / still attend this dance studio which is why I chose it for my daughter. I am so happy I did! This is my daughters first time in any type of structured class outside of our home. She is 4, and very shy. I was shocked and proud to see how she fit right in and participated after 10 minutes of observing. Miss Allie and Miss Kayla made her feel extremely comfortable, and I couldn't be more satisfied."
"I have been dancing here for 11 years and it has been the best experience ever! I love all of the teachers and friends. It has been a place that I am glad to call a second home."
Premiere Dance Virtual Tour
What's Happening At Premiere